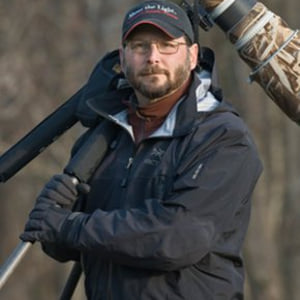 Charles Glatzer
---
Biography
Charles Glatzer M.Photog.
Chas world-renowned, photographer for more than 30 years is one of the most respected, knowledgeable, and sought after wildlife photographic instructors/speakers in the field. His work has been celebrated internationally with over 40 prestigious awards for superior photographic competence demonstrated through photographic competition, advanced education, and service to the profession. Chas owns Shoot the Light ® and hosts Instructional Photographic Workshops and Technical Seminars across the globe.
An accomplished keynote speaker at many prestigious events. His articles/images appear in publications worldwide including Natl Geo, Outdoor Photographer, Digital PhotoPro, and numerous hard cover books, and reference manuals.
Charles is well versed in both Nikon and Canon digital bodies.
Current Canon equipment; 1DX bodies, 5D3 body,16-35 f/2.8, 24-70 f/2.8 II, 70-200 f/2.8IS II, 300 f/2.8IS II, 200-400IS 1.4x, 600 f/4IS II, multi 600EX-RT and ST-E3-RT flashes, 1.4x and 2x III, extension tubes, and more.
Contact
Location